Improve Your Smile With Tooth Bonding in Saratoga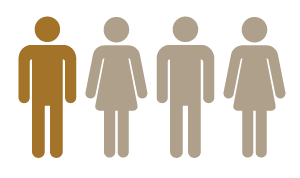 1 out of 4 adults believes that smile flaws make someone appear less confident.

Source.

If you are tired of feeling self-conscious about your smile but don't have a large budget to work with, you'll love tooth bonding in Saratoga. It's a low-cost way to make a change to your smile without breaking the bank. By pursuing this treatment, you can:
See results in just one appointment
Enjoy how you look when you smile
Disguise flaws with one simple procedure
Restore your confidence with how you look
Ready to make a change? Call 408-533-0086 for a free consultation. Sign up for our VIP Membership if you don't have insurance. It's a great way to save on dental care. You'll pay a low monthly fee that covers the cost of preventive services like exams and cleanings and offers a 10 percent discount on other treatments.
Show Off Attractive Teeth After a Dental Bonding Treatment
When you don't feel like your smile is your best feature, it impacts how feel about yourself. You may not smile as readily, and you are less likely to reveal your teeth when you do. Dr. Zadeh has 25-plus years of experience helping patients love how they look when they smile, and he can help you enjoy yours again. A bonding procedure is an easy way to make a big change. The treatment is:
Painless – Because we won't have to remove tooth enamel, this is a practically pain-free experience. The only discomfort you may experience is a temporary sensitivity to hot or cold tubstances after your appointment.
Budget-Friendly – Bonding is one of the most affordable ways to improve your smile. You may want to pair it with other inexpensive services such as teeth whitening or tooth contouring.
Versatile – Similar to veneers, bonding can cover up imperfections such as chips, cracks, stains, or uneven teeth. You'll love how your teeth look after your treatment.
Reversible – Unlike veneers, which require a bit of tooth enamel to be removed, dental bonding doesn't make permanent changes to your teeth.
Quick – Bonding usually takes just 30 to 60 minutes per tooth. So in just one appointment you can see the results you've always wanted in your smile.
If you are ready to feel confident when you smile, call 408-533-0086 for tooth bonding in Saratoga. We're available on Saturdays by request.
Common Questions About Tooth Bonding
Is tooth bonding the same as veneers?
Tooth bonding isn't the same as veneers. Both cosmetic solutions conceal flaws like chips and stains, but with bonding, your dentist applies tooth-colored composite to hide or repair those flaws. The process can usually be done in one trip. In contrast, veneers are customized restorations that are created for you in a lab and cemented to the front of your teeth.
Can tooth bonding be whitened?
Teeth whitening solutions don't work on tooth bonding. The best way to keep your bonding looking white is through daily brushing and flossing and routine cleanings at our office. Bonding is a quick, affordable option for fixing stains that don't respond to whitening. We suggest whitening your teeth prior to bonding so we can match the bonding material to your other teeth.
How long does tooth bonding last?
Tooth bonding is not a permanent fix. But as we like to say, you can make a big impact on your smile's appearance with small changes. Besides, it is an easy way to test out the waters, so to speak. Since the investment of time and money is so small, usually patients don't mind doing it again in a few years.
Our Hours
Saturday:
By Appointment Only
Monday:

Closed

Tuesday:

8:00AM – 5:00PM

Wednesday:

8:00AM – 5:00PM

Thursday:

8:00AM – 5:00PM

Friday:

8:00AM – 5:00PM

Saturday:

By Appointment Only

Sunday:

Closed