Smile With Confidence With Dental Cleanings & Exams in Saratoga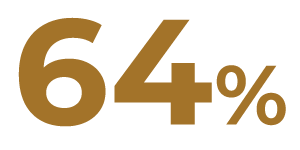 64% of American adults brush their teeth twice a day.

Source.

When you visit us for dental cleanings and exams in Saratoga, it's more than just about making your teeth look polished. It's about your oral health, too. Since you can only do so much on your own, you need a professional dental team to keep your mouth healthy. We've been treating patients for more than 25 years, so you can trust your smile in our hands. With our help, you can:
Protect your oral health throughout your life
Keep cavities and gum disease at bay
Have peace of mind about the state of your smile
Meet your dental needs and goals
Catch problems early on for easier treatments
Get your next checkup scheduled by calling 408-533-0086. If you don't have insurance, join our VIP Membership to save on preventive treatments and receive a 10 percent discount on other services.
Keep Problems Away With Regular Dental Checkups
It might surprise you to learn that about a quarter of adults have untreated cavities. Unfortunately, a cavity doesn't heal on its own. Left untreated, it can lead to more serious dental problems. That's why regular checkups are so important! We can easily address small problems before they require more serious restorative dental care.
When you come in for a cleaning and exam, here is what you can expect:
If it's your first appointment, you'll get a tour of our office. Then you'll meet with Dr. Zadeh to discuss your medical history and goals.
Next we'll do a thorough examination and look for signs of tooth decay, cavities, gum disease, oral cancer, and other issues.
Then a member of our team will do a thorough cleaning. We use ultrasonic technology that offers a more effective and comfortable cleaning than other methods.
We may also recommend preventive treatments like dental sealants or fluoride treatments, if your teeth need additional protection.
If you are dealing with a more serious condition, such as gum disease or damaged or diseased teeth, Dr. Zadeh will create a personalized treatment plan to get your oral health on track. We can also discuss specific smile goals, such as cosmetic improvements or dental implants to secure replacement teeth.
Don't miss your next checkup! For thorough dental cleanings and exams in Saratoga, call 408-533-0086 for an appointment.
Common Questions About Dental Cleanings and Exams
How long does a dental exam and cleaning take?
That depends on several factors, including the condition of your teeth. If you haven't visited a dentist in years, it will likely require more time than usual for your hygienist to remove hardened tartar from your teeth. In addition, you may have more issues you'd like to address with your dentist during your exam. The average time for a cleaning and exam, though, is about an hour.
Why should I get a dental exam if I'm not in pain?
If you wait until you are in pain, you already have a serious problem. On top of that, not all dental problems cause pain. By getting regular exams, you get the benefit of having dental professionals look at your mouth. We can identify potential problems or catch them in the early stages. That allows us to fix them before you may need expensive and invasive treatments.
What happens during a dental cleaning and exam?
Your dental hygienist will inspect your teeth and gums for any signs of problems. We may also take a set of X-rays depending on your needs. Then we will clean and polish each of your teeth until they shine. Your dentist will come in later and perform a complete dental exam, paying special attention to any problem areas noted by your hygienist. Finally, we'll recommend any needed treatments to improve your oral health.
Our Hours
Saturday:
By Appointment Only
Monday:

Closed

Tuesday:

8:00AM – 5:00PM

Wednesday:

8:00AM – 5:00PM

Thursday:

8:00AM – 5:00PM

Friday:

8:00AM – 5:00PM

Saturday:

By Appointment Only

Sunday:

Closed