Renew Your Confident Smile With All-on-4® Dental Implants in Saratoga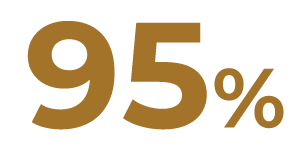 More than 95% of people with All-on-4

®

are satisfied with their replacement teeth.

Source.

Getting dental implants is a transformative experience if you've lived with missing teeth or only worn dentures. You can eat all the foods you love again, and your bite is as strong as ever. However, the process for traditional implants can be lengthy, which is why so many of our patients love All-on-4® dental implants in Saratoga. This procedure will:
Give you a new smile much sooner than other methods
Heal faster since it's a less invasive procedure
Use fewer materials so you save on costs
Secure your dentures without requiring adhesive
Maintain the strength in your jaw by preventing bone loss
See if you are a good candidate for this procedure by calling 408-533-0086 for a free consultation. Ask about our VIP Membership for savings on care. It's a great alternative to insurance!
Secure Your Dentures With All-on-4 Implants
Traditional implant procedures typically use eight or more implants to secure a complete arch of teeth. In contrast, an All-on-4 procedure uses only four implants. Even though you are getting fewer implants, you'll receive the same benefits and more. You'll enjoy:
Natural Dental Function – Wearing dentures can limit the foods you love and decrease your enjoyment of food. Implants won't require the roof of your mouth to be covered, so you can taste your food better. Implants also give you back strong chewing power.
Easy-to-Clean Teeth – With implants, you can take care of your new teeth just as you did before. You'll brush and floss, instead of having to remove your dentures.
A Faster Process – Implants can take months to heal. With an All-on-4 procedure, you'll leave our office with a new set of teeth in one day.
Lifetime Results – Your implants can last a lifetime with proper care and attention. Just continue visiting our office for regular checkups, so we can make sure your smile is in good shape.
If you are interested in what All-on-4 dental implants in Saratoga can give you, call 408-533-0086 for a free consultation. We're available on Saturdays by request.
Common Questions About All-on-4 Dental Implants
What does All-on-4® mean?
All-on-4 is a specific teeth replacement procedure that involves strategically placing four dental implants to secure your restoration in place. Unlike removable dentures, All-on-4 restorations don't need to be taken out each day to be cleaned or soaked. You also won't have to worry about embarrassing slips while eating or speaking because the implants fuse to your jawbone for maximum bite strength.
Which is better: All-on-4 or All-on-6 dental implants?
Both procedures are used to replace full arches of teeth in your upper or lower jaw. The main difference is the number of implants used to support your new teeth. They offer similar benefits, including a quicker recovery time than other full-mouth implant treatments. Our team will carefully examine you to determine which one will work best for you. Among the factors we will consider are the condition of your jaw and your budget.
What is recovery time for All-on-4® dental implants?
You can expect a fast and comfortable recovery for your All-on-4® procedure. With this type of implant treatment, we'll place your new implants and replacement teeth on the same day, so you won't have to wait several months before you have teeth again. These teeth will allow you to bite and chew again. You will have a few restrictions while your gums are healing and your implants are fusing with your bone.
Our Hours
Sunday:
Closed
Monday:

Closed

Tuesday:

8:00AM – 5:00PM

Wednesday:

8:00AM – 5:00PM

Thursday:

8:00AM – 5:00PM

Friday:

8:00AM – 5:00PM

Saturday:

By Appointment Only

Sunday:

Closed